The Physicians, Surgeons and Staff of Certified Foot and Ankle Specialists, PL, are dedicated to excellence in providing their patients and the community with advanced, comprehensive conservative and surgical treatment of the foot, ankle, and lower leg in a caring and compassionate environment. They hold themselves to the highest standards of continuing education and training in emerging techniques, achieving elite levels of board certification, as well as educating their patients, fellow and future physicians in the evolving field of foot and ankle surgery.
Dr. Kyle J. Kinmon
MS, DPM, FACFAS
As the founding member of Certified Foot and Ankle Specialists, PL, Dr. Kinmon sees patients in their Boca Raton/ Delray Beach Office and West Boynton Beach Office.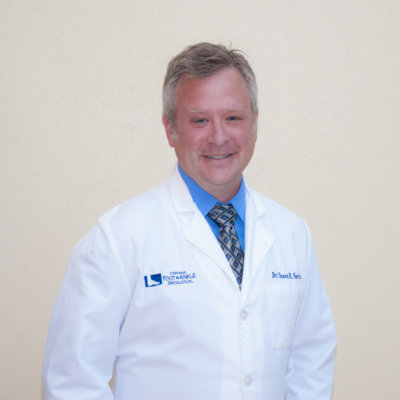 Dr. Shawn Norris
DPM, FACFAS
Dr. Shawn Norris is originally from Montana, but received his undergraduate degree with highest honors in Marine Biology from the University of Hawai'i.
Dr. Julio Ortiz
DPM, FACFAS
Dr. Ortiz was born in Havana, Cuba and moved to Florida with his family at the age of two. He was raised in Hialeah, Fla. and attended Miami Springs Senior High School.
Dr. Ashley Bowles
DPM, FACFAS
Born and raised in Orlando and earned her bachelor of science degree from the University of Florida, majoring in Nutritional Sciences and earning a minor in Business Administration.
Dr. Raymond Rowan
DPM, FACFAS
Dr. Rowan, is a true Floridian. After graduating from high school in Davie, he remained in South Florida where he earned his bachelor of science from Nova Southeastern University.
Dr. Gary Lieber
DPM, DABLES
Dr. Lieber was born and raised in the Bronx, N.Y. and received his bachelor of science in biology, with a minor in chemistry, from the State University of New York at Oneonta.
Dr. Jasmine Cruz
DPM, DABPM
Dr. Cruz was born in New York City and raised in South Florida, where after graduating high school, moved to Orlando to attend the University of Central Florida.
Dr. Raudel Garcia
MD, RPVI, RPHS
Certified Foot and Ankle Specialists welcomes Dr. Raudel Garcia, MD, RPVI, RPhS as our newest Vein Care Specialist.
Dr. Richard Brietstein
DPM
Honored to have become associated with Certified Foot & Ankle Specialists, LLC and will be practicing at the Coral Springs office
Dr. Rebecca DeSimone
DPM
Serving our new Imperial Point location in Fort Lauderdale.
Dr. Stephen Kushner
DPM
Highly trained licensed doctor of podiatric medicine with 25 years of experience in the medical field providing complete medical and surgical treatment of the foot and ankle.
Dr. Enrique Hernandez
MD, FACC
Peripherovascular and Interventional Cardiology Specialists With 18 Years of Experience